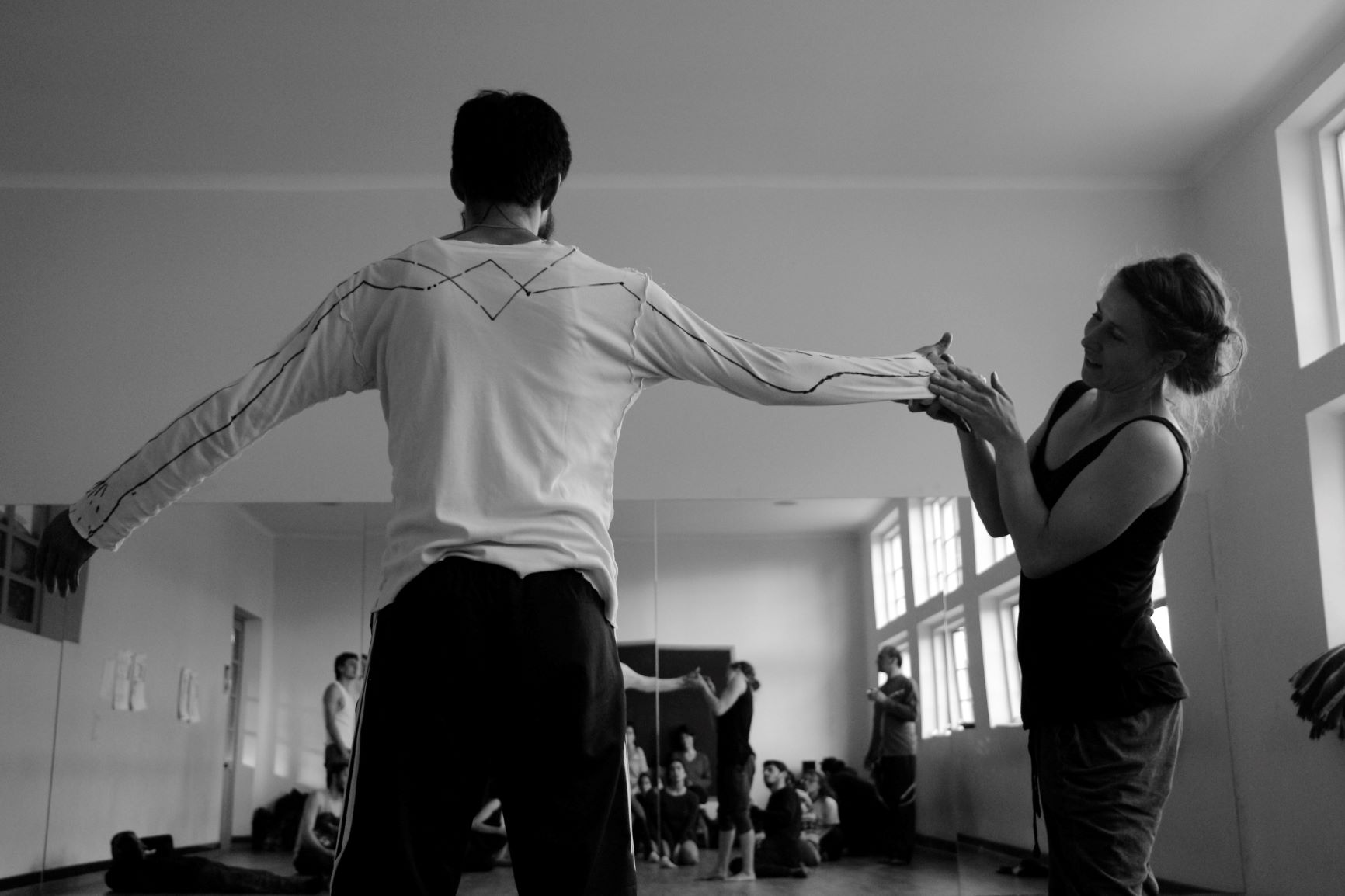 FASCIA & MOVEMENT: embodying fascia
By Haike Stollbrock
Saturday June 26 & Sunday June 27: 10.00 – 14.00 o'clock
The fascia is a tissue or three-dimensional system, which surrounds and protects the structures in the body. It is a versatile and changing tissue, which hosts numerous sensitive receptors, allowing proprioceptive and somatic memory.
This workshop offers a tool to create healthy daily technical training, to learn anatomy for motion and to repattern motor and sensitive ways. The boom on fascia research and myofascial chains has produced numerous new concepts to understand anatomy and movement dynamics. Based on this material, we will do an exploration that starts in the superficial fascia and passes through different myofascial chains, to the deepest.
The material is based on experiential learning with practical theoretical elements regarding myofascial chains, their function and localization, their organization, and general qualities of the tissue. And how to touch the fascia. The classes are structured to enable organic "being in the body" and "welcome" what happens inside.
Haike Stollbrock is a general practitioner, osteopath  and circus performer, certified in Somatic Movement. She moves between the stage world, somatic and movement pedagogy, and her private osteopathic practice.
€ 80,- Location: Studio 3 Utrecht
SUMMER INTENSIVE: Artistic Practice & Performance with Live Music
By Marisa Grande & Iris van Peppen
August 30 – September 3
Monday – Thursday: 18.45 – 22.00
Friday: 13.00 – 21.30
Studio Performance Friday: 20.30

This Summer Intensive is aimed for advanced performers interested in transdisciplinary instant composition.
In this intensive the focus is on stepping into an artistic research guided by the interest and experience of both Marisa Grande and Iris van Peppen as makers. The artistic research is sourced from a somatic practice and for this week the focus will be on the endocrine system in relation to imagination. 

The endocrine glands are the major chemical governing system of the body and are closely related to the nervous system, their secretions pass directly into the bloodstream.
In the context of a somatic and instant composition practice, tapping into the glands means working with the energetic body so that it can communicate with all the other systems for a fuller embodiment of imagination.
Before July 12 € 240,- / after € 270,- Location: Studio 3 Utrecht
Young Professional fee € 170,- Location: Studio 3 Utrecht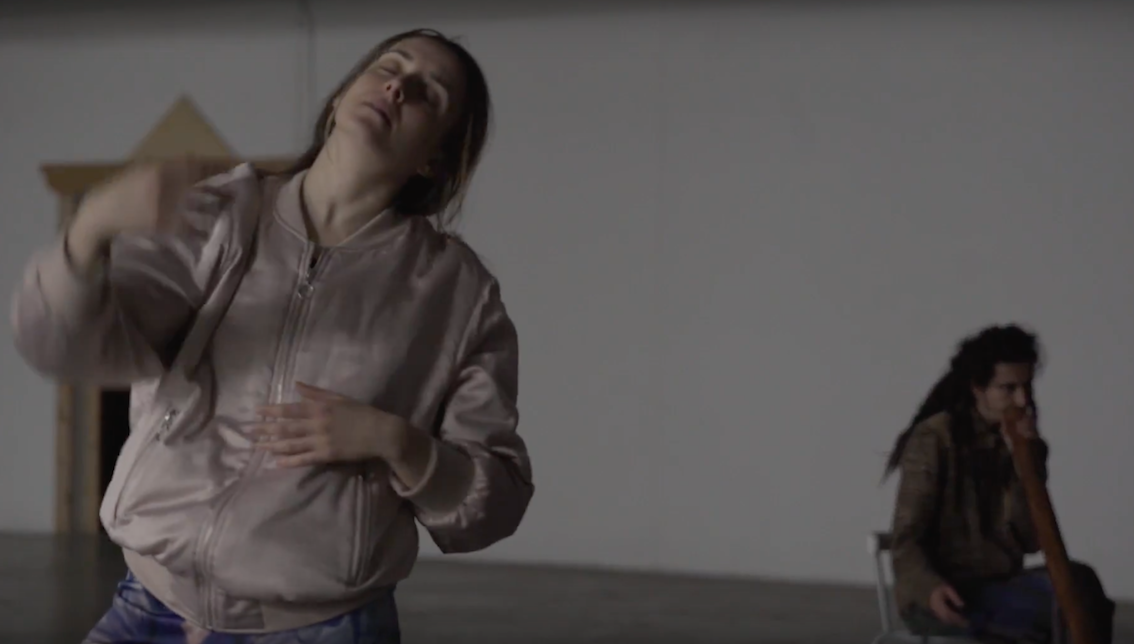 Our Animal Body - somatic exploration
Introduction to Developmental Patterns in Body Mind Centering (BMC)
by Marisa Grande
Tuesday August 31/Wednesday Sept 1/Thursday Sept 2 : 16.00 – 18.00

These classes are open to anyone curious and interested in somatic and embodiment, for all levels of experience and age.
The classes:
Cellular awareness is the foundation of Body Mind Centering, experiencing and learning from the body and its intrinsic intelligence.
In these classes we will explore developmental movement patterns in the prevertebral stage such as: vibration, cellular breathing, sponging, pulsation and navel radiation.
The practice is done with hands-on and movement exploration from a playful mind.
Are you open for a deep and light exploration of your animal body?
Are you curious to travel into your body to meet the other?
These classes are an introduction to upcoming full weekends BMC based workshops.
Somatic exploration classes € 90,- Location: Studio 3 Utrecht