Tuesday 19.00 o'clock
SOMATIC MOVEMENT & REAL TIME COMPOSITION
In this training 3 hour weekly training we focus on the performative body by integrating knowledge from somatic dance practices. Our practice is rooted in real time composition, improvisation, principles from BMC, experiential anatomy, CI and movement research. Through hands-on exploration exercises focused on it's manifestations in space and time we learn to articulate our dance while keeping our body-mind present and available. Through embodiment practice we can tap into our imagination and musicality in movement. This practice is transdisciplinary in it's core: we learn to understand the organicity of things and the continuity of material f.e. when movement becomes an image or sound becomes movement. The doing, witnessing and reflecting is crucial in these classes to gain a deeper understanding of this layering and complexity in composition.
Musicians can bring their instruments and sometimes we practice music & dance with objects and instruments and/or we practice with materials.
This training is open for movers that wish to commit to this work and are ready to integrate somatic knowledge within a performative context.
€ 950,- / € 95,- p/m when registered before sept 1 or HKU students
€ 1030,- / € 103,- p/m when registered after sept 1
Wednesday 19.00 o'clock
FUNDAMENTALS
SOMATIC MOVEMENT & PERFORMANCE PRINCIPLES
"The body is a clear place" - Erick Hawkins
Class - open level
This 3 hour weekly class is an opportunity for movers to dive into the fundamentals of somatic movement and performance principles in an explorative and experiential way. Within the context of integrating our body knowledge in real time composition we zoom in on specific topics to gain awareness and experience on our alignment; both body and body/mind.
We will take time to explore and embody different body systems such as the skeletal system, fluid system, fascia or a specific organ or bone.
We'll use hands-on, witnessing and reflection. When we engage and bring our 'mind' to a system this experience will inform and transform our postural habits and widen our movement vocabulary. This will give insight on our movement qualities, perceptual awareness and creative proces.
During the course of the year we will go deeper in to the fundamentals of performance: what makes a composition, when and how do we place material in space, how do we read a composition from both inside the work or as a viewer and how do we (re)direct attention?
These are questions that will be adressed by doing, watching, reflecting, writing and viewing video material and all starting from a somatic experience.
This training is open for movers with or without experience that wish to commit to this work by zooming in on the fundamental principles of somatics and performance.
The year is devided in 3 periods with each a specific focus and weight of the class:
Sept-Dec: body alignment through somatic movement
Jan-March: performance principles & composition
April-June: integrating somatic knowledge in a performative context
€ 950,- / € 95,- p/m when registered before sept 1 or HKU students
€ 1030,- / € 103,- p/m when registered after sept 1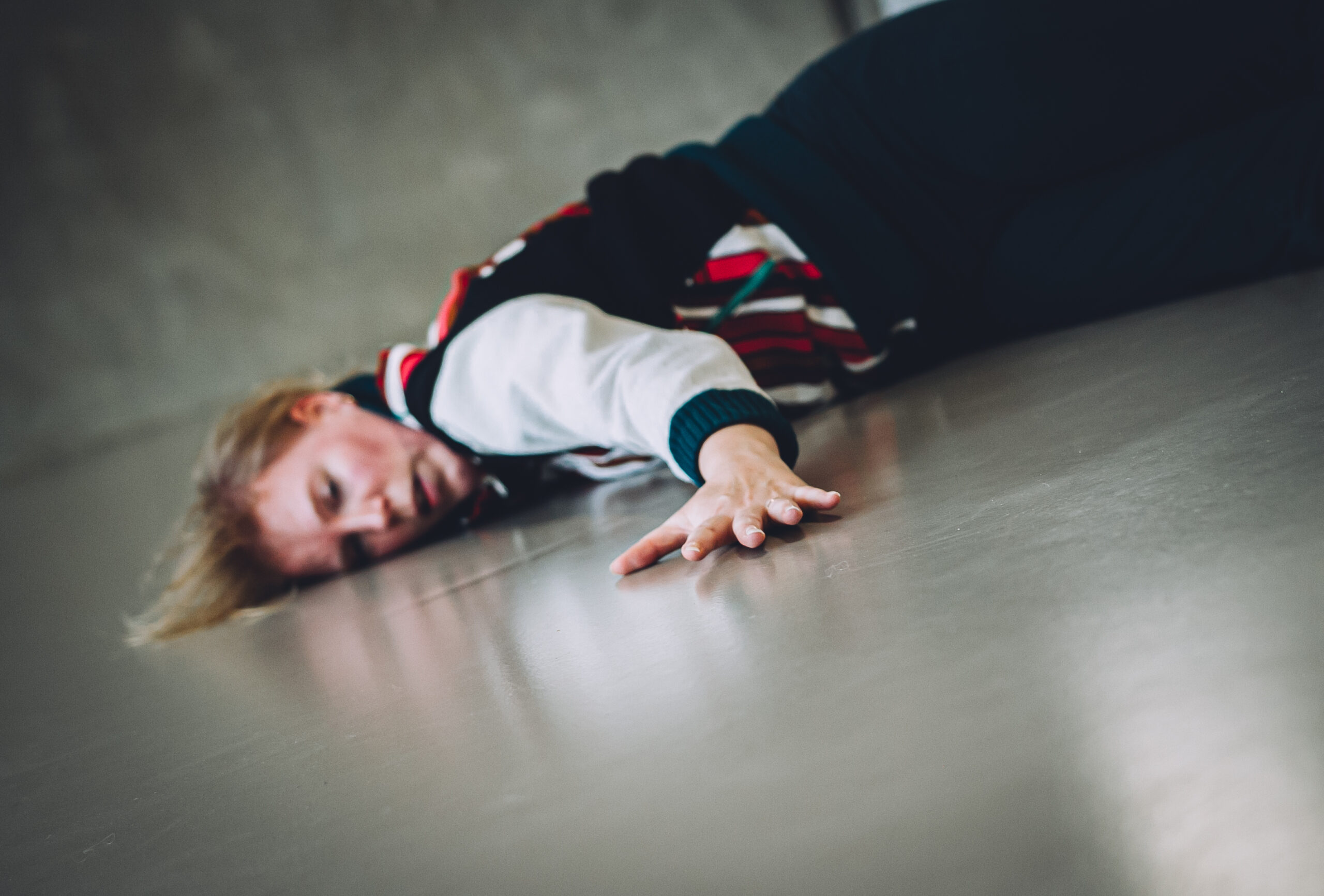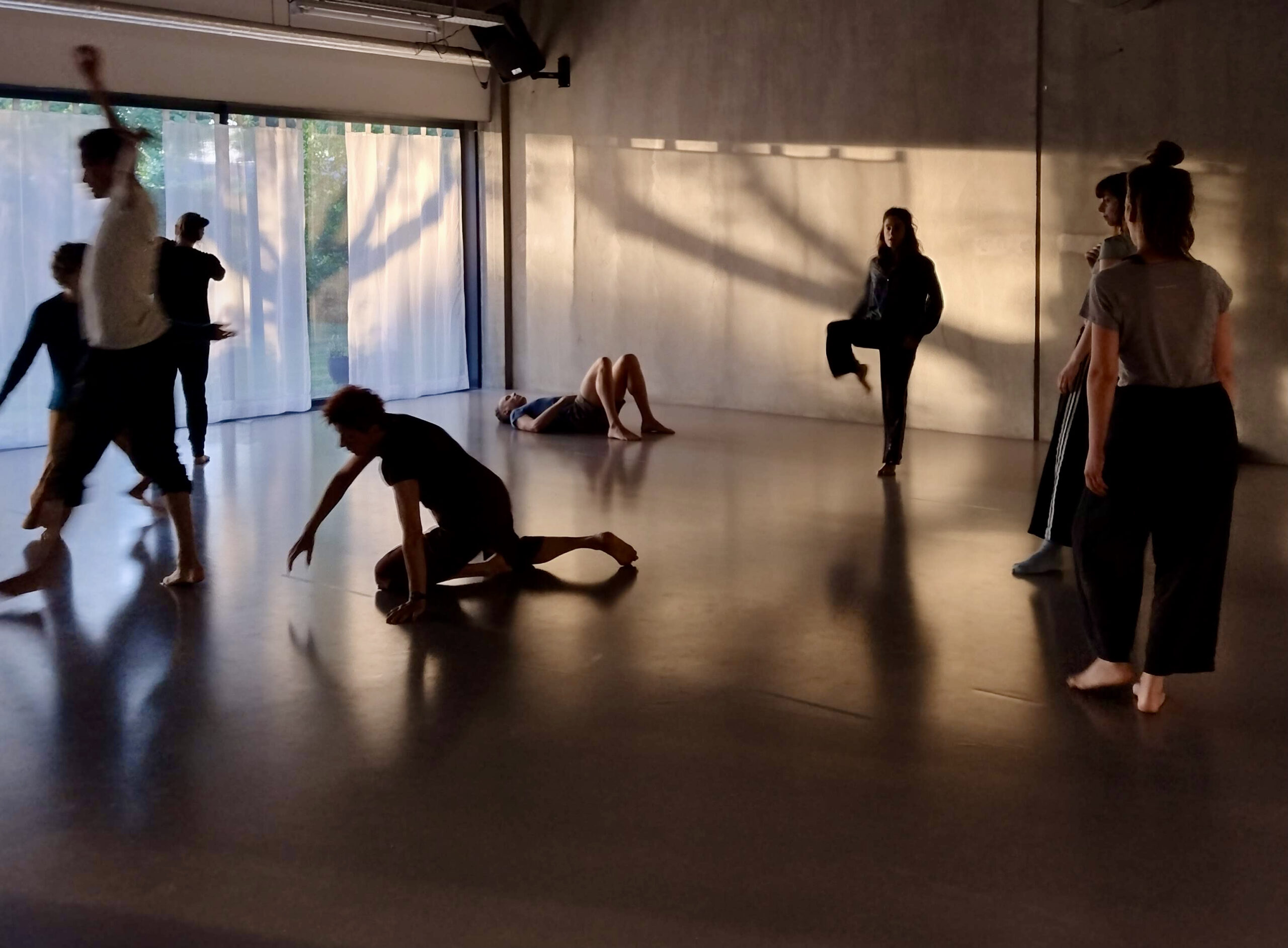 Friday March 3 - April 14: 18.00 - 21.00 o'clock - Open level
OUR ANIMAL BODY - BMC SOMATIC EXPLORATION
Our Animal Body consists of a series of classes on Developmental Patterns from animal to human. A context to learn through experience about the evolving patterns and their own intelligence. A way to explore and become aware of our physicality and the underlying patterns.
In this Spring Series we will dive into human developmental patterns. From the pre-spinal vertical axes to the spinal bony structure and its movement patterns, which brought our body into stages of development from the ground to standing and walking.
We will explore the torso as a full presence and support for being and reaching out into space, meeting the mind behind every pattern and integrating them into our movement articulation of our dancing body.
These series of classes are open to all levels.
Are you open to a deep and light exploration of your animal body?
Are you curious to travel into your body to meet your patterns activating a process of re-patterning?
Marisa Grande is a certified Somatic Movement Educator in BodyMindCentering.
€255,- BTW free