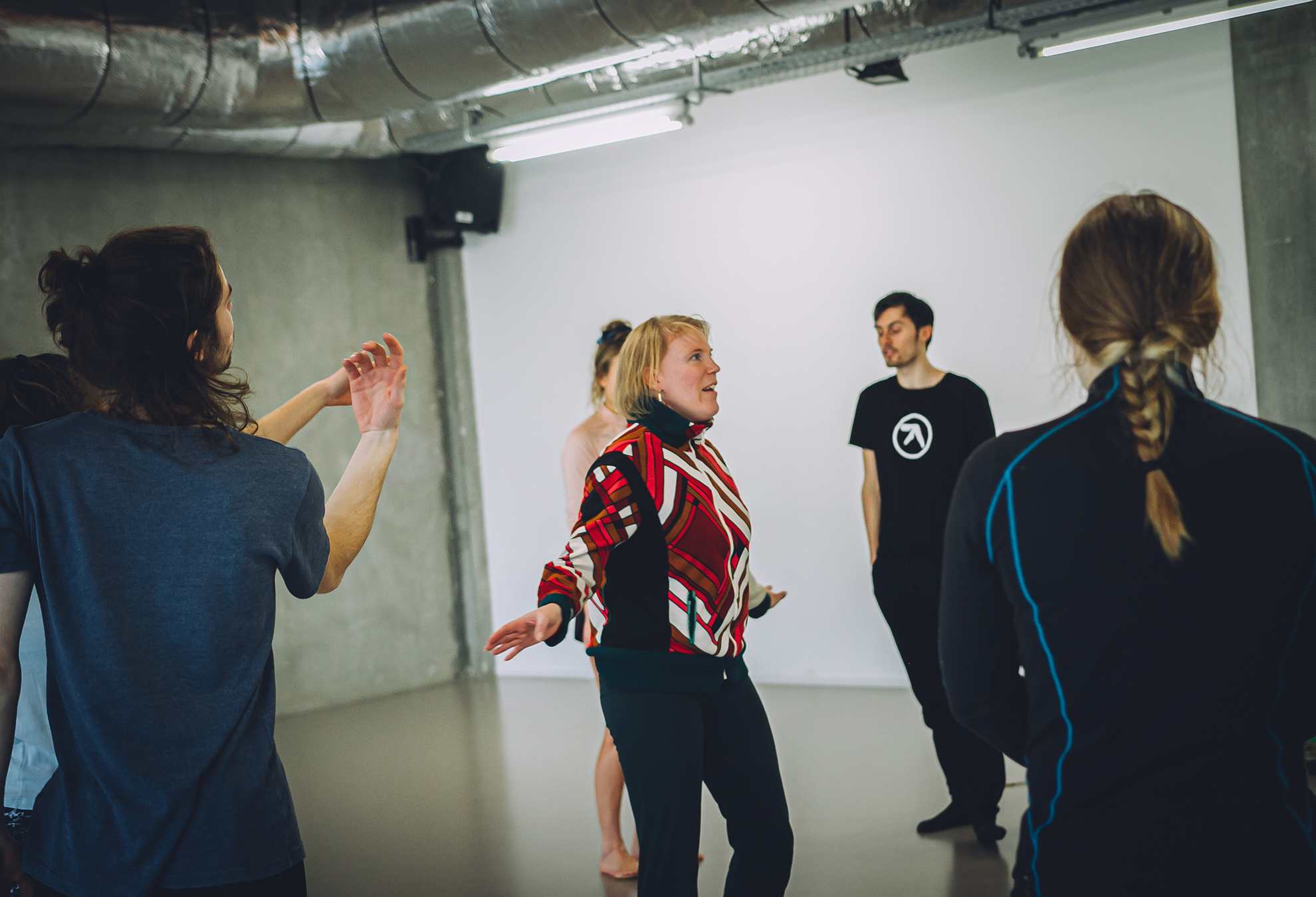 Tuesday 19.00 - 22.00 o'clock
SOMATIC MOVEMENT & REAL TIME COMPOSING
In this training we focus on the performative body by integrating knowledge from somatic dance practices. Our practice is rooted in instant composition, improvisation, principles from BMC, experiential anatomy, CI and movement research. Through hands-on exploration exercises focused on it's manifestations in space and time we learn to articulate our dance while keeping our body-mind present and available. Through embodiment practice we can tap into our imagination and musicality in movement. The doing, witnessing and reflecting is crucial in these classes to gain a deeper understanding of this layering and complexity in composition.
This training is open for movers that wish to commit to this work and are ready to integrate somatic knowledge. This class is full, please try out our class on Wednesday.
PRICE TBA
Wednesday 19.00 - 22.00 o'clock
SOMATIC MOVEMENT & PERFORMANCE PRINCIPLES
"The body is a clear place" - Erick Hawkins
Class - open level
This class is an opportunity for movers to dive into somatic and performance principles in an explorative and experiential way; all within the context of integrating our knowledge in real time composition.
We will take time to explore and embody different body systems such as the skeletal system, fluid system, fascia, organs or a specific organ or bone.
We'll use hands-on, witnessing and reflection. When we engage and bring our 'mind' to a system this experience will give insight on our movement qualities, widening our movement vocabulary, perceptual awareness and creative proces.
During the course of the year we will go deeper in to the fundamentals of performance: what makes a composition, when and how do we place material in space, how do we read a composition from both inside the work or as a viewer and how do we (re)direct attention?
These are questions that will be adressed by doing, watching, reflecting, writing and viewing video material.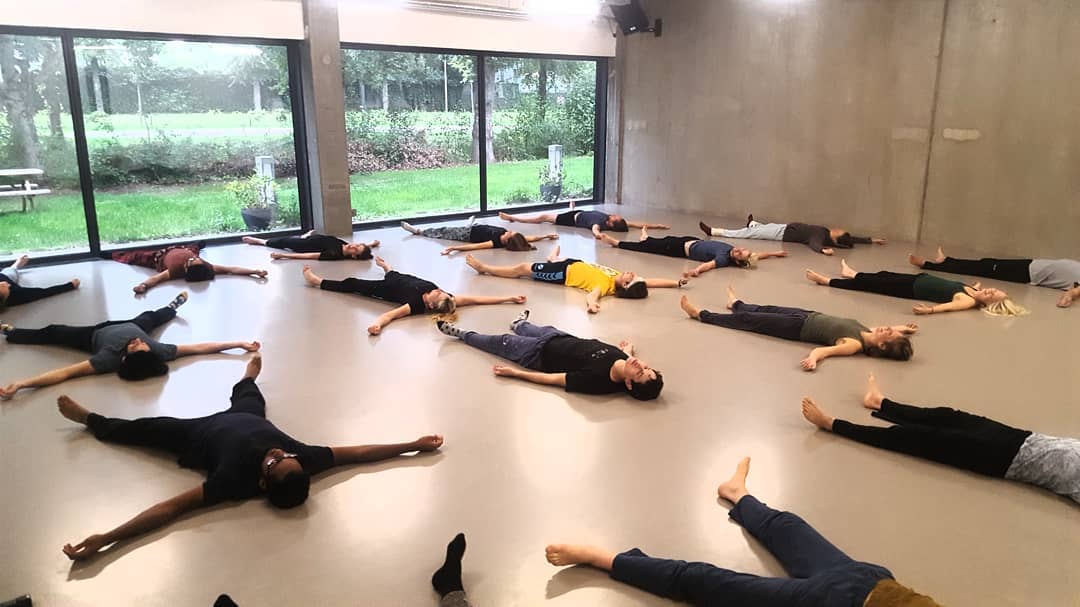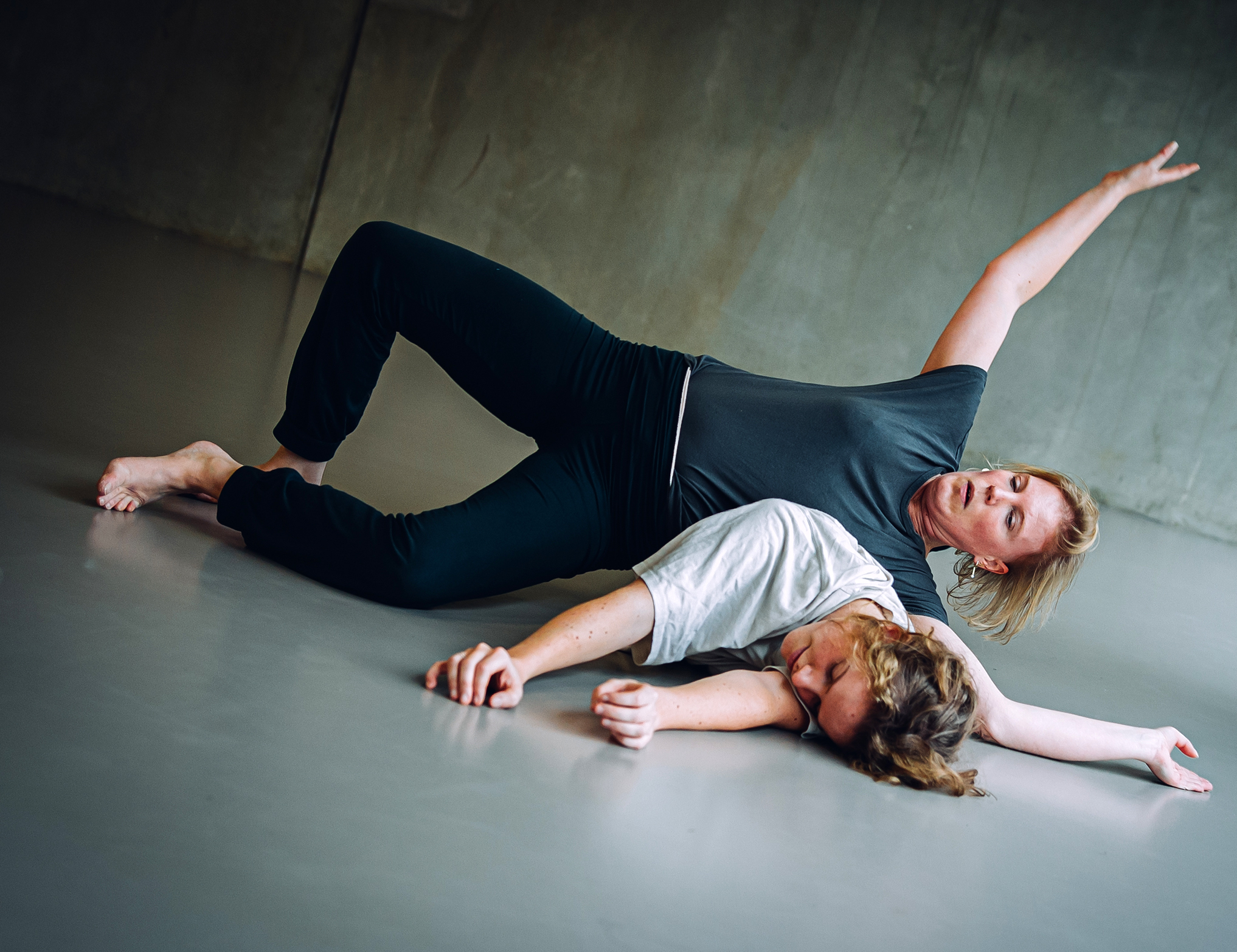 Friday Oct 14 - Nov 25: 18.00 - 21.00 o'clock - Open level
OUR ANIMAL BODY - BMC EXPLORATION
T.B.A.
Iris will bring focus to the understanding of -and integrating knowledge in - a creative process.
We will explore the potential of composition by touching our senses and the use of play!
PRICE TBA